Microderm GLO Diamond Microdermabrasion: Product Review
This post contains affiliate links. Please read affiliate disclosure for more info.
There are lots of ways in which we can improve the beautiful and radiant look of our skin. Today, microdermabrasion is one of the most popular and trending skin care procedures. The procedure is being used widely across the world mainly to prepare our skin before the months of summer.
Microdermabrasion uses the principle of firm but gentle elimination of dead skin cells. You are probably thinking you don't have the money and time to visit fancy skincare for the process. But that is not the case as you can now enjoy the microdermabrasion benefits from the comfort of your home.
Microderm Glo Diamond by Nuvederm is a home skincare treatment device designed to give you the best microdermabrasion services. Here is an exclusive Microderm Glo Diamond product reviews to help you understand why many people adore this home-use Microderm machine worldwide.
---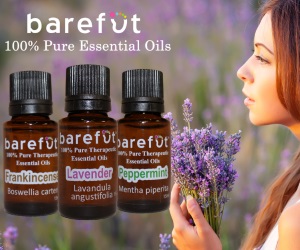 ---
Microderm Glo Diamond is an innovative microdermabrasion household machine ideal for removing blackheads, skin exfoliation, and is effective for anti-aging treatment procedures. The device is easy to use, convenient, and affordable.
It uses the principle of gentle but thorough skin exfoliation, most exquisite materials, and state-of-art technology. The Micro Glo Diamond is FDA- approved and uses Diamond Safe3D technology to offer a professional-class beauty salon results at home.
Microderm Glo features the finest thick filters and diamond tips. This ensures it delivers a high-quality procedure. After purchasing this device, the manufacturer offers a free set of twenty original filter replacements. Microderm Glo has a charging base ideal for any country, perfect for 100 to 240 volts and an original charging adapter.
---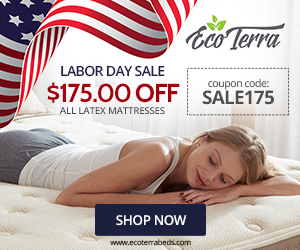 ---
How Does It Work
The Microderm Glo Diamond treatment is perfect for individuals who want to enhance the appearance of their skin. It resolves the issues of tired skin to bring back your healthy, smooth skin. Poor water quality, low quality makes up, air pollutants, and various other adverse effects diminish our skin quality significantly.
This microdermabrasion face skin treatment allows gentle abrasion in coordination with diamond particles hence cleansing your skin, regenerating it, and removing the layer of dead and old skin cells. This makes your skin have an enhanced penetration of skincare products that gives your skin a radiant, healthy, and fresh look.
The results become visible immediately and are even more captivating, particularly in combination with other treatments such as oxygen therapy, hyaluronic acid, stem cells, AHA acids, and vitamins A, C, and E for skin regeneration after the Microderm Glo Diamond -treatment.
Pros
It comes with a user manual for easy usage
It is easily portable
It restores your skin elasticity
The device is FDA approved for its safety
Provides professional skincare from the comfort of your home in just 5 minutes
Has a dual voltage charging base, making it usable in any region of the world?
Its perfect for all age groups and all conditions of healthy skin
Lifetime warranty
Cons
You require to replace the precision tips after every six months.
Not suitable for diabetes and hemophilia patients as well as pregnant women.
Actual results might take about three weeks
How to Use Microderm Glo Diamond
Microdermabrasion is done using a diamond-particle probe that scrapes the skin surface without damaging it. In combination with the vacuum, the device performs micro-massage, cleanses your skin, reduces enlarged pores, and enhances circulation. It also eliminates skin stains, wrinkles, and freckles hence improving the skin elasticity and stimulating collagen formation. You can do microdermabrasion treatment with Microderm Glo Diamond as a single procedure or combined with an anti-aging treatment.
---
---
Simple procedures to follow include;
First of all, always wash your face with a clean cotton pad or cloth.
The next step is bracing your skin with your non-dominant hand.
Take the device using your dominant hand and place its diamond tip flat against the skin area you want to treat.
You can begin with the movements by moving the device gently. You should use short strokes to get the best results.
After the treatment is complete, apply a high-quality skin serum for moisturizing and skin repair.
The initial effects are noticeable immediately after the first treatment. It will leave your skin feeling healthy and smooth.
Microderm Glo Diamond Safety
Microderm Glo diamond assures you of an ultimate skincare safety procedure. The machine has been approved by the FDA as well as recommended by professional dermatologists. It uses safe 3D technology on any skin. This means that you can trust this machine to give you a quality abrasion without bruises or cuts to even the sensitive skin.
---
---
Microderm Glo Diamond Maintenance
This device is easy to clean and maintain. You should ensure you turn the device off before cleaning. To clean the diamond tips, you should remove them and immerse them in warm water for about ten minutes after every use. You should then wash it under running water and dry thoroughly. You should not use boiling water or alcohol to clean the diamond tips. For the device, you should use a wet cloth to clean it. Do not use alcohol or soap. For durability, you should avoid using or storing the appliance in high humidity or wet rooms.
Device Description
Microderm Glo is a gentle and safe skin exfoliating device. With a maximum suction capacity of 22 in/Hg, this machine provides effective dead skin cell removal and deep cleansing, thanks to its high-quality diamond tips. It uses Patented Diamond Safe3D technology to offer salon-quality results for eliminating skin blemishes, debris, wrinkles, superficial scars, and uneven pigmentation. It can be used on the face, back, neck, arms, legs, and shoulders. The Microderm Glo Diamond system includes;
Diamond massage tips
Microdermabrasion machines
A cleaning brushes
20 filter replacement packs
A charging adapter
A charging base
Portable carry pouch
A user manual
What to Expect after the treatment
You are most probably wondering what you should expect or the results of using Microderm Glo Diamond. After the treatment, the skin pores will notably become smaller, the skin will be more revitalized, and plumper and the skin tone will become more even. After some time, you will be able to get lid of blackheads, while rebuilding elastin and collagen in your skin. This is the reason why you will find that your skin shade and texture improve after a few uses.
Where to buy Microderm Glo Diamond?
We Found the Best Price for you: $199.99 or four interest-free installments of $50.00
Where to buy:
Click here to get your Microderm Glo Diamond now with 20% OFF in JULY and AUGUST, code DEAL20
Conclusion
Overall, if you are struggling with issues such as blackheads, acne, wrinkles, or tired skin, this is the best microdermabrasion system for your skincare of all brands. It gives you professional results that challenge licensed aesthetician treatments at the salon. If you have been looking for microdermabrasion that you can get regular and at an affordable price, we recommend this machine to you. You will love the impressive benefits that this high-quality microdermabrasion machine offers.
---